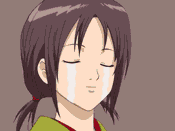 Post Ratings
| | Received: | Given: |
| --- | --- | --- |
| | 486 | 695 |
| | 0 | 0 |
| | 316 | 413 |
| | 0 | 0 |
| | 0 | 0 |
| | 0 | 0 |
| | 0 | 0 |
| | 0 | 0 |
| | 0 | 0 |
| | 0 | 0 |
| | 0 | 0 |
Positive ratings received:

802
Negative ratings received:

0
Birthday:

Feb 24, 1993

(Age: 27)

Location:

Occupation:

If I have the power to make a differencen why not
Nuketify
Post Hunter, 27, from Eye★catch
M V U

Nuketify was last seen:

Jun 22, 2019
Loading...

Loading...

About

Birthday:

Feb 24, 1993 (Age: 27)

Location:

Occupation:

If I have the power to make a differencen why not

Your Name:

A dream... I'm dreaming a dream... A dream I dream every day... An endless dream... Eternal Dream!!!

First off, I'm not interested in ordinary people. But, if any of you are aliens, time-travelers, or espers, please come see me. That is all!. Humankind cannot gain anything without first giving something in return. To obtain, something of equal value must be lost. That is first law of Equivalent Exchange. In those days, we really believed that to be the world's one, and only truth. All men…are NOT created equal! Some are born smarter, or more beautiful, or with parents of greater status. Some, by contrast, are born weak of body or mind, or with few, if any, talents. All men are different! Yes, the very existence of man is discriminatory! That's why there is war, violence and unrest. Inequality is not evil. Equality is! What became of the EU, who claimed that all are equal? It is in constant conflict because its tenets go against human nature! The Middle Eastern Federation, which harbors similar sentiments, is constantly mired with sloths! But our Britannia is not like them! We put an end to wars and evolve with every conquest! Britannia alone looks forward and moves forward to a better future! The death of my son Clovis is yet more proof that our empire is evolving. Fight! For the future rests in the hands of its ruler! ALL HAIL BRITANNIA!!!! NYAHAHAHAHA!!!! (っ´▽`)っ(っ´▽`)っ(っ´▽`)っ

Mmmm, why do unripe fruit look so delicious?...

Interact

Loading...